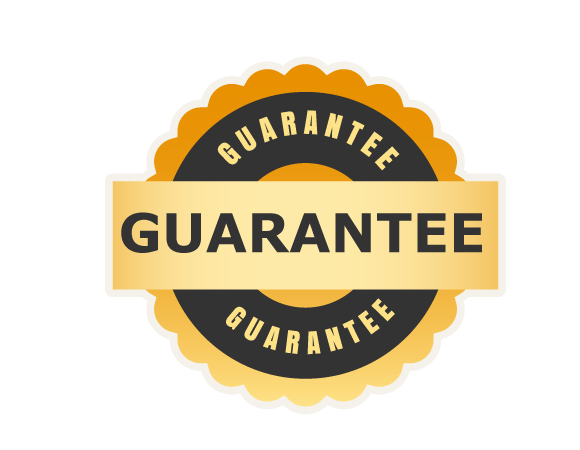 Winning Pick Guarantee
Purchase one of our specially-marked guaranteed picks. If they don't profit, you get a full refund in store credit.
100% Store Credit Refund
Completely Automatic
Refund usable towards any future purchase
04/24/2019
Rickenbach 10* MLB *Contrarian Crusher* TOP Wednesday *He is 16-4 / 80% YTD!*
Price: $40.00
OUR #1 RANKED handicapper for the FULL YEAR in 2018 for units earned and UP $106,910 since 2/1/18, Scott "The Bulldog" Rickenbach did it AGAIN Tuesday (WON MLB 10*) after a 3-0 SWEEP of Tops Monday! His premium picks are now 12-5 +$7,930 L17! Also, The Bulldog is a RED HOT 16-4 / 80% this SEASON with MLB Top Totals! That is not a STREAK...that is his SEASON RECORD! Grab his TOP PLAY Wednesday as Rickenbach adds to his HOT 16-4 / 80% SEASON mark!
1 pick (1 MLB)
Dana's PHILADELPHIA PHILLIES vs NY METS 'ODDSMAKER MISTAKE' WINNER
Price: $35.00
I can't believe that the number is what it is but that's good for us as we continue to move up the MLB leaderboard.

Dana Lane crushed another card on Tuesday, bringing his current MLB streak to 10 wins in his last 13 selections.

When you find success again, purchase a MLB season pass to ensure your success through the World Series.
1 pick (1 MLB)
MIT NHL Top Money *Top Shelf* Wednesday *MIT +$11,860 NHL!*
Price: $29.99
MIT Simulator entered Tuesday on a 36-29 RUN in NHL which may not sound that impressive but this is a MONEY line sport! With plenty of DOGS (just like +159 San Jose Sunday) the PROFITS are HUGE! MIT has the PERFECT spot, with another Money Line, to add to their MASSIVE +$11,860 NHL run! Go TOP SHELF for BIG CA$H once AGAIN on the ICE Wednesday with MIT! It is PLAYOFF HOCKEY so all games on TV which means Watch and Win!
1 pick (1 NHL)
TOTAL OF THE WEEK (NHL) **MAX BET** (26-10 O/U RUN!)
Price: $60.00
Ben Burns was 4-1 Tuesday, winning in ALL three sports. That included the Sharks over Vegas on the ice. He also nailed his lone total (Raptors over) moving to 26-10 his L36 totals. If you liked Ben's NHL PLAYOFF TOTAL OF THE YEAR, an easy winner, you're going to LOVE his single strongest total from this week. Don't even consider missing this one!
1 pick (1 NHL)
ROGERS 10* NHL RED LIGHT SPECIAL >> ONLY$30 <<
Price: $30.00
The lone bright spot on Tuesday was Will's big 10* MLB victory on the Yankees. Rogers is now on a SMOKING HOT >>> 12-0 MLB streak! Time to regroup on Wednesday night and then extend with another winning run as we head towards the weekend and the end of the month. Still 59-37 w/ ALL picks in April! Let's get the winning started again!
1 pick (1 NHL)
Rickenbach 10* NHL 1st Round GAME OF THE YEAR Wednesday *He is on 80% RUN!*
Price: $40.00
OUR #1 RANKED handicapper for the FULL YEAR in 2018 for units earned and UP $106,910 since 2/1/18, Scott "The Bulldog" Rickenbach weathered an early postseason storm of bad beats in NHL and has bounced back STRONG as expected. Tough 1-2 Tuesday but overall BIG WINNING has resumed for The Bulldog! Speaking of BIG WINNING, Rickenbach is on an 8-2 / 80% NHL Sides Run! 5 of 8 WINS were DOGS! Canes? Capitals? BIG EDGES demanded 10* TOP rating and status as a GAME OF THE YEAR!
1 pick (1 NHL)
AAA'S GAME 7 MASTERPIECE >> 2-0 This Week in NHL! +$30,371 Overall Since Feb 6th
Price: $50.00
As if AAA wasn't already *HOT* enough, they are now a PERFECT 2-0 to start the week in NHL! Monday, it was their *10* Game of the Week (Carolina). Tuesday, it was their *10* Total of the Week (Over Vegas/San Jose).

It was a 4-1 Tuesday for AAA as they continue the run of a LIFETIME! Now up $30,371 OVERALL since Feb 6th! Get on board for Game 7!
1 pick (1 NHL)
Chip's 'Highest-Rated' NHL Power Play (10-2 82%)
Price: $39.00
Chip's 'Highest-Rated' NHL Power Play (10-2 82%)
Chip Chirimbes, the 'Big Game Player' and 15-time Las Vegas Champion has been called a 'Post Season Wizard' by the Nation's media and is now 10-2 86% with his NHL Playoff 'Highest-Rated' Power Play releases after San Jose WINS 5-4 over Vegas. Chip has Handicapping awards from Las Vegas Hilton, Stardust and Stations Casinos contests and has a 'Guaranteed' Highest-Rated NHL Power Play Best Bet winner between Carolina and Washington. Get this Best Bet winner for only $39!
1 pick (1 NHL)