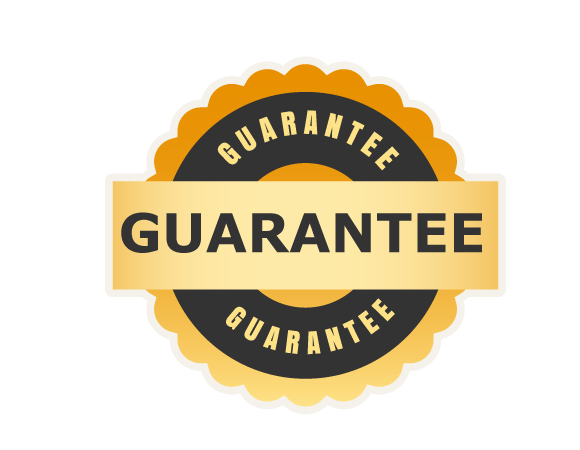 Winning Pick Guarantee
Purchase one of our specially-marked guaranteed picks. If they don't profit, you get a full refund in store credit.
100% Store Credit Refund
Completely Automatic
Refund usable towards any future purchase
04/24/2019
Wednesday MLB 5* BEST BET
Price: $40.00
TonyK has been RED HOT cashing his 7th straight TOP 10* play last night. He is ready for action with a MAJOR MISMATCH in MLB action tonight.


Grab his 5* MLB BEST BET Domination and make some extra money here tonight!
This one will be easy so act now before the line moves from the TONY K. OR better yet grab a weekly, monthly Deal package today!
1 pick (1 MLB)
Dana's LA DODGERS vs CHICAGO CUBS 'WORLD CLASS' WINNER
Price: $65.00
Numbers don't lie. When you win again, purchase a MLB Season Pass to ensure your success right through the World Series.

ALL PREMIUM PICKS

Basketball 279-240 54% +1872
CBB 320-262 55% +3541
Football 27-21 56% +394
NBA 16-12 57% +321

TOP PLAYS

Basketball Top 179-157 53% +892
CBB Top 144-119 55% +1503
Football Top 23-16 59% +555
MLB Top 144-115 56% +1583
NHL Top 30-20 60% +772
1 pick (1 MLB)
Dana Lane's CHICAGO WHITE SOX vs BALTIMORE ORIOLES 'BLOW-OUT' WINNER
Price: $40.00
Dana Lane crushed another card on Tuesday including another fantastic night in the Majors, running his current streak to 10 winners in 13 games.

His 'Blowout' winner came through again with the New York Yankees who had the game in hand for most of the night before hanging on at the end.

When you win again, purchase a MLB Season Pass to ensure your success through the World Series.
1 pick (1 MLB)
10* NBA LATE NIGHT SHOWDOWN >>> RIDICULOUS 58-33 +$17K IN APRIL!
Price: $80.00
AMAZING 11-0 MLB run! Now 19-8 +$7K ALL picks L7 days! Now 58-33 +$17K ALL in April! Rogers now looks to close out the month STRONG! Many MASSIVE plays upcoming this week, meaning that an ALL INCLUSIVE subscription DEFINITELY offers the best overall value - don't delay, get The Coach in your corner! This is A BIG ONE!
1 pick (1 NBA)
MIT NBA Top Side *Roadkill Special* Wednesday *HUGE edges*
Price: $29.99
Entering Monday, the past 4 days MIT Simulator's 8 non-NBA picks had produced a 5-2-1 record for 71% WINNERS but they had lost their NBA picks. They got back on track with a HUGE WIN in NBA Playoff action Monday with Utah. That said, you don't want to miss their Roadkill Special offering HUGE edges in NBA Playoff action Wednesday! Time to really heat up NOW! Is this road team getting killed OR doing the KILLING? Find out now as MIT Simulator resumes their typical NBA DOMINANCE and you MAKE A KILLING!
1 pick (1 NBA)
Dana's LA CLIPPERS vs GOLDEN STATE WARRIORS 'DIAMOND' RELEASE
Price: $45.00
Most on the East Coast may not have seen the Warriors play much but Dana's staff has you covered after delivering another winning card on Tuesday.

Dana continues to own a spot on the OVERALL leaderboard on the back of the 5th highest win percentage and just under 1900 units of profit.

When you win again, purchase a NBA Playoff Pass to ensure your success through the NBA Finals.
1 pick (1 NBA)
04/25/2019
NHL 10* PERSONAL FAVORITE! ~ 4 IN A ROW?
Price: $50.00
A tidy 4-1 Tuesday brings Ben Burns to a SICK 64-40 for the month of April, entering Wednesday's action. That includes a PERFECT 3-0 RECORD his last three on the ice. Do the right thing and jump on board Ben's latest "PERSONAL FAVORITE." You'll be really glad that you did!
1 pick (1 NHL)
TOTAL OF THE MONTH (MLB) ~ 83% THIS SEASON!
Price: $99.00
Renowned "Totals Expert" Ben Burns is 27-10 his L37 totals, in all sports. For the season, off ANOTHER EXTREMELY EASY WINNER, his baseball totals are 5-1-1/83% on the season. (His selection was an Under that finished with a final score of 1-0!) His latest goes right here and ITS A BIG ONE!
1 pick (1 MLB)