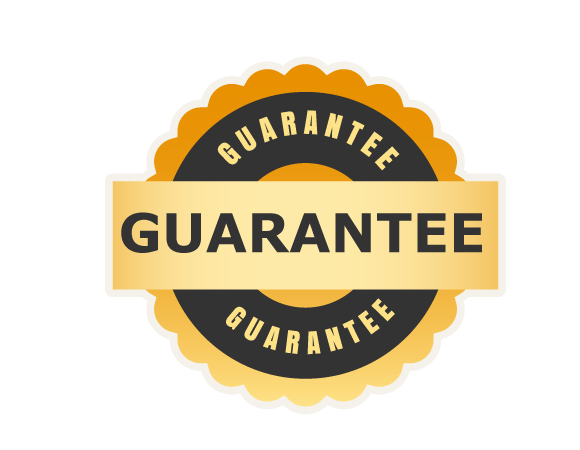 Winning Pick Guarantee
Purchase one of our specially-marked guaranteed picks. If they don't profit, you get a full refund in store credit.
100% Store Credit Refund
Completely Automatic
Refund usable towards any future purchase
02/21/2018
ROB V: 3X PERFECT BIG EAST GAME OF THE MONTH- EARLY
Price: $49.99
$$ College Hoops BIG EAST BEAST goes EARLY

#2 Ranked All Sports Overall or 2016

On Hump day Bring the BANG with The Triple PERFECT BIG EAST GAME OF THE MONTH. This game has a PLETHORA of STATISTICAL INDICATORS, INCLUDING 3 PERFECT ANGLES and a POWERFUL SYSTEM. Get on it NOW and BANG YOUR BOOK BIG with the MOST POWERFUL Data Avaiable
1 pick (1 NCAAB)
GAME OF THE WEEK (CBB) - MIKE'S TOP RATED 10* BEST BET **+$9,000 CBB RUN**
Price: $60.00
Mike Lundin has picked 174-150 (54%) with +$9,000 in profits for $1,000/game betting CBB subscribers dating back to March 20, 2015. This pick represents Mike's BEST BET ON THE COLLEGE HARDWOOD this week. You can not afford to miss out on this 10* WINNER, so do not hesitate another second as the winning play is just a few clicks away.
1 pick (1 NCAAB)
KevinThomas 10*NCAAB Top of the Ticket
Price: $34.00
As March draws near team fight for spots and seeding in the dance. Kevin has his Top College Basketball Investment opportunity in BigEast action between Xavier and Georgetown. Lock in early with a guaranteed winner and keep cashing those tickets.
1 pick (1 NCAAB)
**OFF 3-0/100% PERFECT SWEEP!** EARLY 10* TOP WEDNESDAY CBB TOTAL (HUGE 5-1 ALL PICKS L2 DAYS!)
Price: $35.00
AAA is renowned for many reasons in professional sports handicapping circles and no doubt one of the BIGGEST reasons that they've become a house hold name in the industry is their truly uncanny ability to rip off MONSTROUS all sports winning streaks! Now 5-1 (83%) ALL picks L2 days, there's still time to get in on the "ground floor" of this one!
1 pick (1 NCAAB)
Rickenbach 10* CBB *100%* Early TOTAL Smash Top Play *3:30 PT* 8 IN A ROW?
Price: $35.00
With yesterday's CBB Totals WINNER - part of an all sports 3-1 Tuesday - Scott "The Bulldog" Rickenbach is now 7-0, 100% his L7 Hoops Totals! 4-0 his L4 in NBA and 3-0 his L3 in CBB (includes 1-0 Free). The Bulldog is delivering ANOTHER EPIC February - just like last year - and is now 64-30 +35,770 all picks in all sports this month! That's nearly $36,000 in 20 days of action - almost $2,000 per day in AVERAGE profit the last 20 days and there is nothing AVERAGE about that! Rickenbach's #1 TOTAL is HERE and it goes ULTRA EARLY in one of the 3:30 Pacific Time starts for those of you BANGING THE BOOKS IN VEGAS! In other words, HURRY!
1 pick (1 NCAAB)
Rickenbach 10* CBB *100%* Earliest Cash Top SIDE *3:30 PT* 10 IN A ROW?
Price: $35.00
3 HUGE GAMES going ULTRA EARLY @ 3:30 PT for those of you banging the books in Vegas Wednesday! One of these match-ups gets the call as Scott "The Bulldog" Rickenbach's ONE AND ONLY Earliest Cash play Wednesday! Yesterday's Earliest Cash plays delivered yet ANOTHER 2-0 SWEEP! Insanely RED HOT Rickenbach (overall 3-1 Tuesday and UP $35,770 with all picks in Feb) is now on a 9-0, 100% PERFECT RUN with Earliest Cash picks in all sports! Join The Bulldog Wednesday as this MASSIVE 10* - his #1 STRONGEST side in CBB - MAKES IT 10 IN A ROW!
1 pick (1 NCAAB)
Wednesday College Hoops Top Play (Michigan/Penn State BTN) from Sharp Las Vegas Collective
Price: $29.99
LVBS is on a 8-1 All-Sports Run as of this writing and they have their strongest play in any sport going for Wednesday in the Michigan/Penn State matchup on the Big Ten Network. This was a consensus play among the expert college hoops handicappers at LVBS, and they expect another easy winner here. This group is offering its picks to the public for the first time exclusively on this site. Las Vegas Betting Syndicate has beaten the Las Vegas sportsbooks for more than $50K in three of the last four football seasons by hitting nearly 60 percent during that time. Now they are adding MLB, NHL, NBA and NCAA hoops to their arsenal, and they have done very well in these sports in the past and expect big seasons this year in each.
1 pick (1 NCAAB)